Seippelabel Vol. 5 Release Party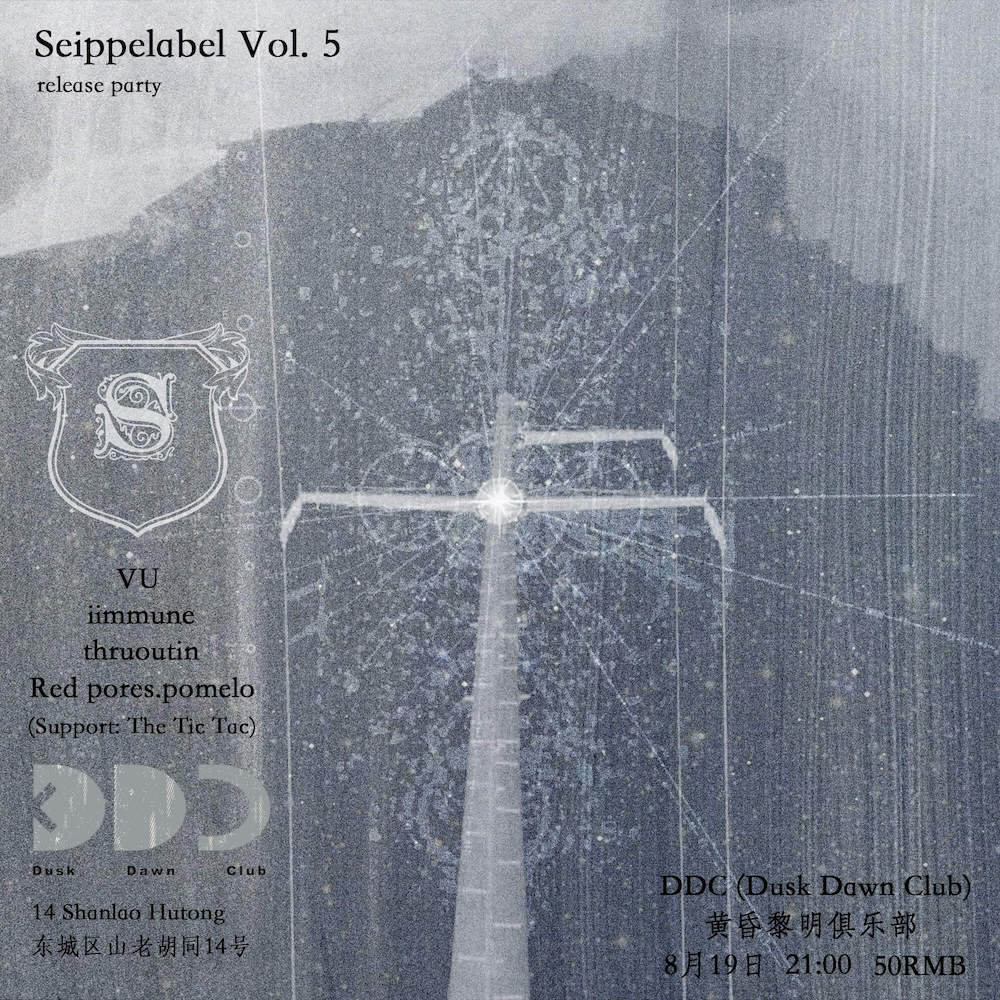 This event marks the 5th release of an ongoing compilation series put on by Beijing/Santa Clara based net label, Seippelabel. This compilation showcases all Beijing based producers and the event with also include touring Taiwanese group, The Tic Tac.
---
几次活动当菜谱唱片第五部合辑发行。会有5个住在北京的电子制作人VU, iimmune, thruoutin与Red pores. pomelo也有台湾独立乐队The Tic Tak.
When
August 19, 2016 @ 9:00 PM
Where
DDC (Dawn Dusk Club)
Ticket
50 RMB
Line Up